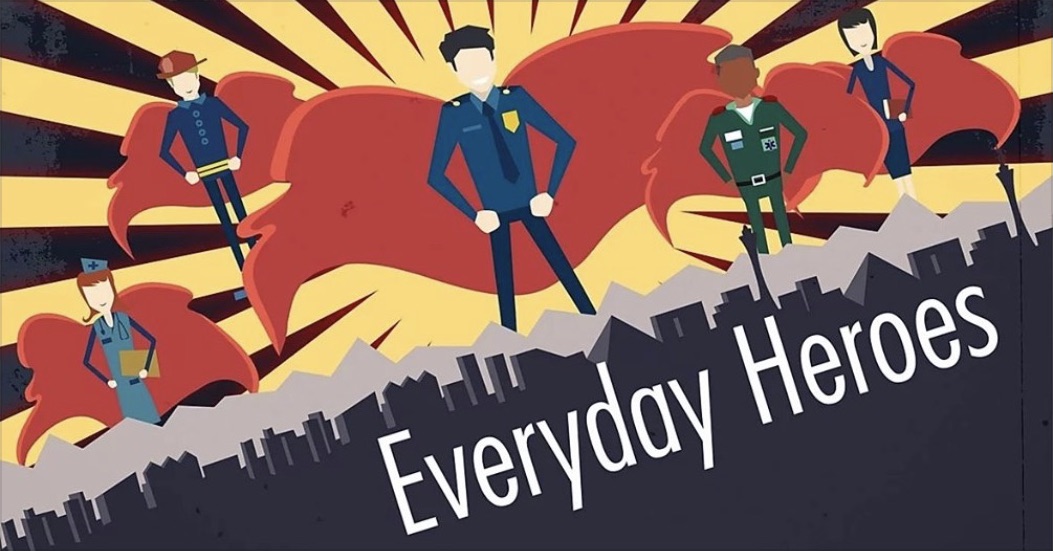 The Quinnipiac/Pomperaug District "Everyday Heroes" Spring Camporee will be held virtually May 29, 7:00 pm – May 30 9:00 pm!
Check back here regularly for updates!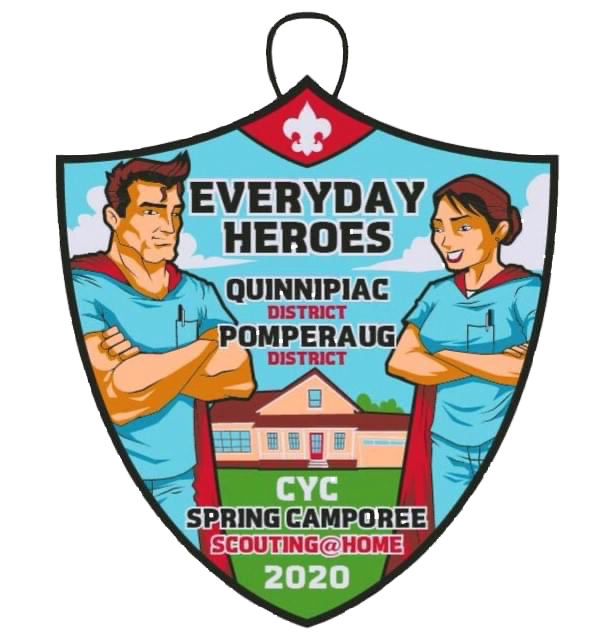 The Quinnipiac/Pomperaug District "Everyday Heroes" Spring Camporee will be held virtually on May 29-30! Participate in livestream and Zoom sessions that will include opportunities to meet "everyday heroes" here locally and across the nation, work to earn some merit badges, camp and participate in the outdoors from home, and much more! See the schedule of events below.
EVERYDAY HEROES – On Saturday morning we will be featuring interviews with some of our heroes – Law Enforcement, Firefighters, Doctors, Nurses, Paramedics, Military Service Members and more. Scouts and Scouters are encouraged to ask questions of our heroes.
MERIT BADGES – Choose from American Labor, Animation, Digital Technology, Fingerprinting, Fire Safety, Programming, Public Health and Safety. Each Scout will be able to participate in two.
SCHEDULE OF EVENTS
FRIDAY, MAY 29
7:00 PM – Opening Campfire
FRIDAY NIGHT – Camp-out in your backyard. If not possible, then camp-in in your home.
SATURDAY MAY 30
8:55 Live stream starts
9:00 AM Commissioner Chat
9:45 AM – Opening & Flag Ceremony
10:00 AM – Everyday Hero Interviews
11:00 AM – Scavenger Hunt
11:30 AM – Online Escape Room
12:30 PM – Lunch
12:45 PM – Live Stream starts (different link than above)
1:00 PM – Merit Badge Session 1
1:15 PM – Adults Only Fireside Chat with Council & District Key 3s
2:30 – Kahoot
3:00 PM – Merit Badge Session 2
5:00 PM – Dinner
6:00 PM – Scouts Own Service
7:00 PM – Closing Campfire
Scout Bingo to be run throughout the day
SUNDAY MAY 31
9:00 AM Live stream re-run
Scavenger Hunt Results:
1 Tim and Ben Cap, Troop 12, Milford, CT
2 Rohan and Pranav Quarve, Troop 88, Fairfield, CT
3 William Waggoner, Troop 44, Mascoutah, IL
4 Peyton Mosher, Troop 4, Wallingford, CT
5 Aiden Blotney, Troop 43, Meriden, CT
6 John and Kevin Mogrovejo, Troop 103, Bridgeport, CT
YouTube Streams:
Friday Night: Live Stream
Saturday AM: Live Stream
Saturday PM: Live Stream
Sunday Re-run: Re-run Stream
Downloadable Items:

"Out in Scouting" Walk/Run/Hike Participant Bib
"Out in Scouting" Participant Information

SCOUTS/BINGO Players:
Winner will be the first scout(s) to correctly answer any three rows, column or diagonals. You may use any resource. The answer sheet will be sent out around Dinner time and scouts will self correct. Once completed Scout should email a parent and quinnipiaccomm@gmail.com with their name and 3 lines containing the row/column/diagonal designation and six answers separated by commas  (ex B, 89, latrine, trustfulness, Granny Smith, astronaut, lemon drop cake) A Scout is Trustworthy! This email will be used to record the time they submitted the answers. (1 per scout)
Player Card

Escape Rooms are now live!

Scavenger Hunt instructions
Merit Badge Links:
1:00 PM and 3:00 PM
American Labor
Digital Technology
Fingerprinting
Fire Safety
Public Health
Safety

A SCOUT TRUSTWORTHY so please only sign into the Zoom Merit Badge you were assigned!

Adult Meeting Links:
9:00 AM – Commissioner Coffee/Chat Meeting (all adults welcome!)
1:15 PM – District and Council Key 3 Fireside Chat Meeting(more coming soon!)
Just $5 each to receive our special, limited edition "Everyday Heroes" Spring Camporee Patch!