Upcoming Summer Program: August 11- 17, 2019
Camp Pomperaug
1174 Buckley Highway
Union, CT  06076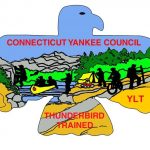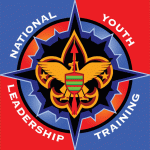 What is it?
Thunderbird National Youth Leadership Training (NYLT) conference is designed for Scouts, Venturers, Sea Scouts, and Explorers to develop their leadership skills. This is an exciting, action-packed program designed to provide youth members with leadership skills and experience they can use in their home troops and in other situations demanding leadership of self and others. NYLT integrates the best of modern leadership theory with the traditional strengths of the Scouting experience. Through activities, presentations, challenges, discussions, and audio-visual support, NYLT participants will be engaged in a unified approach to leadership that will give them the skill and confidence to lead well. Through a wide range of activities, games, and adventures, participants will work and play together as they put into action the best Scouting has to offer.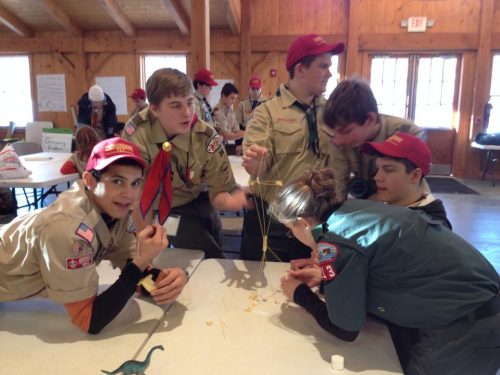 Who should attend?
Any registered Scout currently serving as troop Senior Patrol Leader, Assistant Senior Patrol Leader, or has the potential to be a SPL. Also open to any Venturer, Sea Scout, or Explorer currently serving in a leadership position or who has the potential to. Scouts must be at least First Class Rank and must be recommended by their Scoutmaster. Venturers, Sea Scouts, and Explorers must be recommended by their unit Adviser. Scouts must be at least age 13 by January 1, 2019, to attend the August, 2019 course.
Important Details
Program Fee:  $350.00
An Early Bird fee of $325.00 is also available;
payment in full required by June 30, 2019.
**All attendees are required to have a complete, current (within the last 12 months) BSA Annual Health and Medical Record