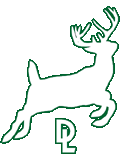 Deer Lake is a fully developed camp with many features to make your stay comfortable and memorable. Your first impression will be that of visiting a typical, beautiful New England farm, but your experience will include memories of great lodges, challenging COPE and rock climbing, exploring amazing geological features, waterfront activities and much more.
Deer Lake covers 253 acres and every square inch is groomed to add to your enjoyment and outdoor adventure. Weekend camping is the major use of the camp but its programs include an active and robust summer day camp for youths 5-17 years old and wilderness training sessions for adventurers of all ages and the Council's Cub Scout Resident Camp program.
To check availability and/or make reservations please contact Carolyn at 203-951-0237.
With questions about facilities, contact Camping Registrar Carolyn at 203-951-0237 or e-mail carolyn.cruson@scouting.org.  To book a program (COPE, Climbing. boating) or request a lifeguard for swimming activities contact Joe Andreo at joseph.andreo@ctyankee.org.