2022 Blair Atholl Jamborette in Scotland
An International Scouting Experience of a Lifetime
July 13th  – August 6th, 2022

Scottish Scouting hosts 1,000 Scouts from 19 countries
Open to Scouts BSA, Venturers, Sea Scouts, Explorers ages 14-17 (boys & girls)
Camping together, playing together, working together
10 days on the grounds of Blair Atholl Castle!!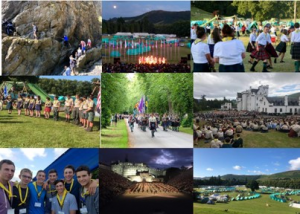 Activities include: Gorge Walking, Canyoning, International Scout Games, Hiking,
Biking, Canoeing, Archery, Fishing, Bushcraft, Cirque de Blair, Blair Radio, Movie making and more…
5 days of home stay with a Scottish Scout Family, Pre and post event touring in Ireland and Scotland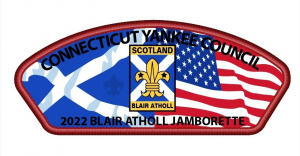 Open House Meeting May 1st 4:30 – 6:00 pm
Connecticut Yankee Council Office, 60 Wellington Rd, Milford, CT
Come meet Scouts and Leaders and hear all about their past experiences and details on next year's trip.
Estimated cost  – $2,626.  Group and individual fundraising available
Taking applications thru May 15th . Space is limited.
Contact: Steve Agnew (steve.agnew.ct@gmail.com) for further information