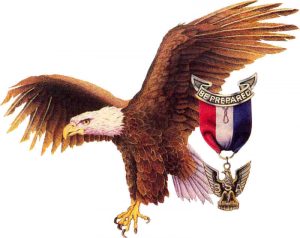 Eagle Scout Donation Challenge!
Calling All Eagle Scouts!

 
Double your donation to the council until the end of the year!
It is our duty as Eagle Scouts to leave Scouting a little better than how we found it and the opportunity to make a difference is today. In this season of giving, we have an incredible opportunity to multiply the impact that an end of year gift from you could have.
A very generous Eagle Scout has challenged us to raise $10,000 from our Eagle Scout alumni with the promise to match contributions dollar for dollar made by the end of the year.