The Connecticut Yankee Council and Sailaway Sailing School embark on a new journey together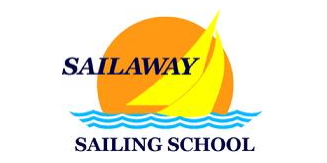 In our efforts to serve more youth and expand our Sea Scouts, Venturing, and Exploring programs, we have made a strategic purchase of a beloved sailing school based out of Captain's Cove Marina in Bridgeport.  Beth Wright, Director of the Sailaway Sailing School, is retiring after running one of the best sailing schools on the coast for 16 years.  When we heard about her plans, we jumped at the chance to continue the legacy she built for the youth in our community and to provide her students more opportunities to continue their sailing education.
Beth has run the Sailaway Sailing School with this mission in mind: to have fun, make friends, and learn to sail the Long Island Sound. Our mission to serve the girls, boys and families of coastal Connecticut compliments that mission perfectly. Sailing is so much more than learning to operate a boat. It's about becoming competent in safety and skills, being a leader while working with a team, and learning to love and respect being on the water, all while having a blast!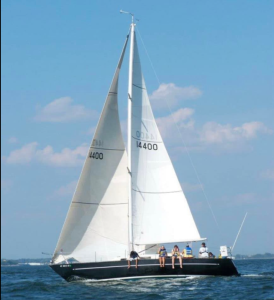 Expand Their Sailing Experiences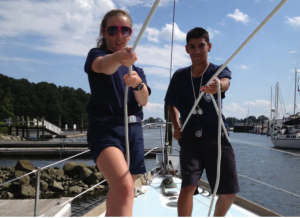 The Sailaway program is a compliment to our co-ed Sea Explorers, Sea Scout and Venturing programs. Kids from 10-14 can spend 2 weeks at Sailaway Sailing School learning to safely sail small boats. Then, if they want to continue to learn beyond summer sailing school, they can join our year-round Sea Explorers Club for girls and boys ages 10-13 with a focus on exploring nautical careers. At age 14 they can move up to becoming a Sea Scout with official advancement opportunities or join a Sea Venturing Crew where sailing lovers concentrate on adventures.  With Sea Scouts and Venturing they'll have opportunities to sail big boats, learn seamanship, oceanography, navigation, boating maintenance, first aid and more
Sailaway Sailing School is for kids ages 10-14 who are interested in learning to sail this summer!  Registration is now open for 2022.  For more information about the school visit the website at teamsailaway.com or please feel free to contact us at communications@ctyankee.org with any questions.
2023 Session Dates
Session 1: June 26 to July 7
Session 2: July 10 to July 21
Session 3: July 24 to August 4
Session 4: August 7 to August 18
Two week sessions, Monday to Friday
Two classes daily, 9am-12:30pm and 1:30-5pm