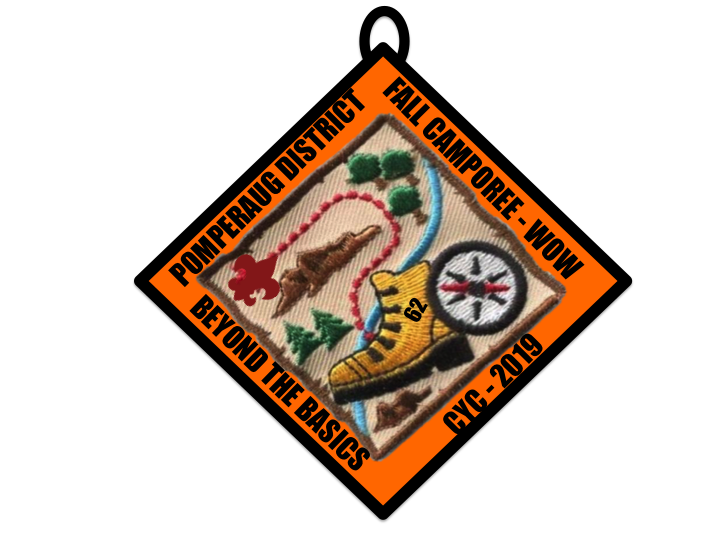 The Pomperaug District and Troop 62 are excited to host the 2019 Fall Camporee—Beyond the
Basics—with challenges for patrols and troops that have not been seen at past camporees. This
Camporee will have something for all Scouts and allow them to show off their scout skills and
leadership. Accept the challenge!
We are excited this year to bring you a program of events for the Scouts to test their skills,
knowledge and mostly teamwork. Patrols will compete at different stations with the theme on
scout skills but with additional challenges thrown in. These events were selected not only to
display a patrols cohesion and patrol leadership but give all scouts an opportunity to step up and
shine.
The 2019 Camporee will entail a series of mostly team-building, The events have been selected
to display the patrols skill and teamwork with a unique challenge added. The winner will be the
Patrol with the most points through all 12 stations.
Scouts may have penalty time added/subtracted at certain stations based on how well each team
performs the assigned task, which will also include aspects of leadership, teamwork, and Scout
Spirit. Each Patrol will be given a schedule with an assigned route to their Stations that must be
completed in the specified order. In order for each team of Scouts to pass the tests they must
rely on their leadership, teamwork, Scout Spirit, Scout skills, their equipment, food, and water.