By Alyssa Naumann / October 26, 2021
Zane shares his experience of Scouting in his book "Ever a Scout."
On Saint Patrick's Day of 1946, John Zane started his Scouting journey as a Cub Scout. Now, Zane has just reached his 75th anniversary in Scouting with his two sons also part of the Scouting program.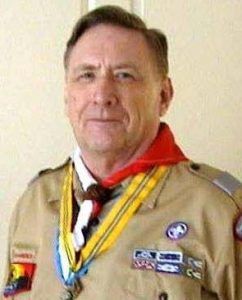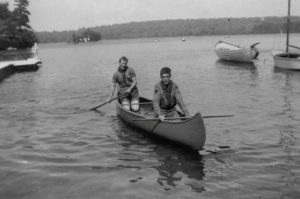 Zane's uncle was a Scoutmaster who took him on a camping trip when Zane was just three years old. When World War II started, the Scouting program basically shut down, making Zane's official start as a Cub Scout in 1946. Since then, Zane has had 75 years of Scouting memories, mentors and accomplishments.
"One of the things that induced me to stay with Scouting was the fact that I had so many good mentors over the years. I could name off 100 of them probably," Zane said. "I thought that if it were for the benefit of the boys, it was probably worth giving it a shot."
Zane earned his Eagle Scout rank on Sep. 4, 1952, and views that accomplishment as one of the highest points of his life, equivalent to his graduating from college. Being part of the Scouting program has benefited Zane in many ways, and his decision to stick with it was largely credited to all the people in the Scouting program who helped him personally.
"I got so much out of it and so many men and women put a lot of effort into my experience and I always felt that there was going to be a time when I had to give back," Zane said.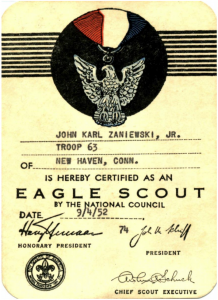 Since Zane made the decision to give back to the Scouting program, he has held a number of different roles. He serves as part of the Quinnipiac Council (a predecessor to Connecticut Yankee Council), was a principal contributor to the Merit Badge College and was an original member of the Sequassen Alumni Association. He has also been District Chair of the Lighthouse district, Scoutmaster of three different Cub Packs, a Unit Commissioner and more.
Scouting memories and milestones
Through Zane's 75 years in Scouting, he has been able to witness many changes and Milestones in Scouting, including changes to campsites like Camp Sequassen in New Hartford, CT.
"I really enjoyed the days where camping was more like roughing it. There was no electricity in the campgrounds or in the campsites," Zane said. "The cots we slept on were nowhere near as comfortable as the ones that are there now. They were more like a sling. And then by 1952 they had beds in the tents and in the Adirondack shelters."
Zane was a Scout during the Korean War, and mentioned that Scouts had often been thought of as a paramilitary organization. During that time, there was a lot of emphasis on military discipline, like jumping to attention for the Senior Patrol Leader. While that isn't the case now, Zane thinks there are some things from the program in the past that would be beneficial to Scouts today. 
"I would like to see more outdoor stuff, such as camping once a month. When I was a Scout, camping was at least once a month, but things like bike hikes and stuff like that were done with either the troop I was in or we would invite other troops to participate."
Although Zane misses the ways of Scouting when he was a kid, some changes were for the better. One of the more recent Scouting milestones that Zane remembers is the induction of girls into Scouting. He said that he knew girls who would be interested in going on bike rides and hiking, and the induction of girls into Scouting made that possible.
Zane reflects on his Scouting experiences growing up and recalls singing a patriotic song at the beginning of every troop meeting and ending the meeting with closing prayer, which is something he doesn't see too often at today's meetings. However, some Scouting traditions have lived on, like saying the Scout Oath and Law at almost every meeting.
Either way, Zane says he is a Scout for life, and based on his personal experiences with Scouting, it is something that he would recommend for every boy and girl, and an experience he wishes he could share with everyone.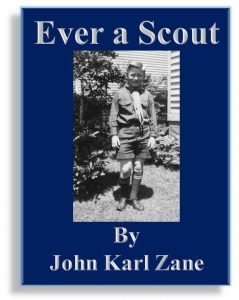 To commemorate his milestone in Scouting, Zane has written a book entitled "Ever a Scout" which chronicles his years growing up as a Boy Scout, earning his Boy Scout rank awards and the different leadership roles and scouting ideals that helped shape him into the person he is today. To read more on Zane's Scouting experiences, access his book here.