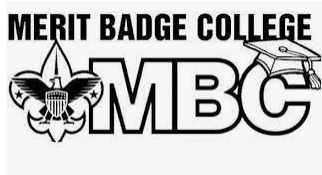 The Merit Badge College (MBC) committee is looking for instructors for 2024.
Instructors must be available for all three sessions, or make arrangements for a substitute if they must miss a session.
2024 MBC dates are January 27, February 3, February 10.
Classes will be 9:00 am – 10:15 am, 10:25 am – 11:40 am, and 11:50 am – 1:05 pm.
Instructors may teach one, two or three periods.
Instructors must be registered Merit Badge Counselors and have completed the current Youth Protection Training in 2023 and be Merit Badge Counselor trained.
We need merit badge counselors for:
American Heritage
Chess
Citizenship in the Community
Citizenship in the Nation
Citizenship in the World
Communication
Digital Technology
Disability Awareness
Environmental Science
Family Life
Personal Management
Space Exploration
If you are interested in being a counselor for the Merit Badge College, please let us know.