---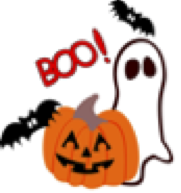 Cub Activities for Fall 2019
We have several FUN activities for our Cubs to enjoy this Fall .  Check out the Website for details and registration information.
Oct 18-20 Hauntoree Camp Cedarcrest,  886 Mapledale Road, Orange, CT
Cub Scout Family Camping. Fall outdoor fun with justa little taste of Halloween. Nothing scary!ALL  packs who wish to attend must participate in the 3-4 planning meetings which are held in Sept. and Oct.  The next meeting will be Wed. Sept. 11th at 6:00 pm at Camp Cedarcrest.
For more info:  Pattie Deer (deer235@sbcglobal.net)  or Donna Wesolowski (donnaweso@optimum.net)
Dec 14 Cub Campfire, Deer Lake Scout Camp
A fun-filled evening of songs, skits, activities, and a campfire snack.   Plans are still in the works but it will  be an evening to remember.  If anyone would like to help with the planning, let us know.
For more info:  Donna Wesolowski (donnaweso@optimum.net)
Troop/Crew Activities for Fall 2019
October 11-13 Fall Camporee, Hoyt Scout Reservation
A weekend of bustin' ghosts and science awaits at the Fall Camporee.
For more info: Matt Banas (Banas89@gmail.com)