Thank you to all who attended our Greater New Haven Leadership Dinner!
Our first annual Greater New Haven Leadership Dinner was a success!  Thank you to our emcee, Meteorologist Gil Simmons, Keynote Speaker Coach Ken Carter, the event's Chairman, Frank Reynolds, President and CEO of UI, and to our presenting sponosors, Avelo Airlines, McLeod Blue Skye Foundation, and Yale New Haven Health.
To see and download photos from the event, go to our Flickr account at Flickr/cycbsa

Presented by:
Avelo Air, Official Airline of the Connecticut Yankee Council and McLeod Blue Sky Charitable Foundation
Chaired by Frank Reynolds, President & CEO of United Illuminating Holdings Corporation
Master of Ceremonies, Gil Simmons, Meteorologist from WTNH News 8.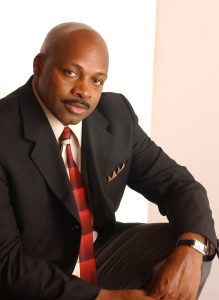 Keynote Speaker Coach Ken Carter, the inspiration for the movie, Coach Carter, starring Samuel L. Jackson, has been coaching for well over 15 years.
Throughout his life and tenure as a coach, he has inspired and guided numerous young men to reach their highest potential in sports and in life. His strategy starts with learning about the quality of one's character, developing the love of learning, and realizing the importance of self-discipline and spirituality. Through sharing his own life experiences, he'll illustrate how you too, can become successful in your everyday life.
For more than a century, Scouting has been a cornerstone of New Haven and the surrounding communities. Scouting has provided thousands of young men and women life-changing experiences in our communities- from camping and the outdoors to leadership and service to exposure to careers and skill opportunities. This is all while instilling valuable character development and practical life skills.
We're gathering at Amarante's Sea Cliff to celebrate this longstanding tradition and rally for the future: Scouting has the opportunity to serve more youth in our communities. Our volunteers and professionals are working to grow Scouting in every neighborhood- from rural Bethany to urban New Haven and every community in between. We believe no child who wants the opportunity to become a Scout should be denied.  That's why we've expanded our ScoutReach program for underserved youth providing the programs, uniforms, and adventures to which these kids would otherwise not have access. Your support is needed to fuel our growth because we all know young people need Scouting more than ever.
GUIDED BY LEADERS: OUR TABLE HOSTING MODEL
Table Hosting is a way to bring friends and new supporters to Scouting. Table Hosts are not purchasing tables – unless they would like to. Table Hosts are responsible for inviting prospective donors to fundraisers, who know in advance – from the Table Host – that they will be asked to make a donation at the 2022 Leadership Dinner.