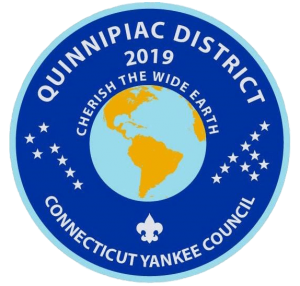 From the District Director:
Hello Scouting Leaders of the Quinnipiac District!
I hope you've had a great summer, perhaps enjoying some fun Scouting adventures with your boys and girls!  It's hard to believe, but we're now into the start of school and, with that, the beginning of what, I'm sure, will be an exciting new Scouting year!  It's now, at the beginning of the new school year, that we have our greatest opportunity to reach out to families in our communities, inviting them to join our ranks and get their kids into our programs!
With that, we stand ready to help you and your unit in your efforts to recruit!  We'll do so in the following ways (all provided to you by the Connecticut Yankee Council, FREE of charge):
Social Media Promotion – We've entered into a great partnership with our national council that will allow us to promote your recruiting events, utilizing geofencing, to reach more parents of potential Scouts than ever before!
Recruiting Materials – We'll print flyers and provide posters and lawn signs to be distributed in schools and around your community to promote your joining activities!
Youth Talks – We'll help in going into your local schools the week before your recruiting events to speak with the young people, encouraging them to attend and join Scouts!
What we need from you:
Unit Type:  Pack/Troop/Crew/Ship          Unit #:_______        Town: _______________
Recruiting Contact Person: _______________

Cell Phone: _______________
Email Address: _______________

1st Recruiting Event (as early on in September as possible)

Date: _______________
Time: _______________
Location* (with Street Address): _______________________
2nd Recruiting Event (later September or early October)

Date: _______________
Time: _______________
Location*(with Street Address): _______________________
* Remember, despite where your unit meets, that the most successful recruiting events are held at local schools, being places where all are familiar and comfortable.
Please submit this information as soon as possible so that we are able to help you in the most optimal manner.  And be sure to contact Cindy Pepe at cynthia.pepe@scouting.org with flyer requests, letting her know how many you need and by when.
Thanks for all you do for our Scouts, and for working to ensure that all young people have the opportunity to join in the fun and adventure of Scouting!
District Director