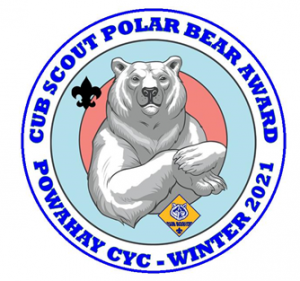 POWAHAY POLAR BEAR
SATURDAY, FEBRUARY 6, MORNING — 9:45 AM OPENING 10 TO 12:30 PM
AFTERNOON — 12:45 PM OPENING 1 TO 3:30 PM
Saturday, February 6, 2021
This is a outdoor event with 2 sessions
Due to Covid-19, we are limited to 100 participants per session
Registration is now closed!
We were able to make last-minute arrangements for an in-person Polar Bear at the Stamford Museum & Nature Center. We are offering two outdoor sessions:
Morning — 9:45 AM Opening 10 to 12:30 PM
Afternoon — 12:45 PM Opening 1 to 3:30 PM
Due to Covid-19 Guidelines, we are limited to 100 participants per session
The Connecticut Yankee Council is the local chapter of the Boy Scouts of America, providing programs and services to more than 9,700 young people and 3,300 volunteers in Fairfield, New Haven and parts of Hartford counties of Connecticut.
Register Now!
CONTACT INFO
Address:
P.O. Box 32, 60 Wellington Road, Milford, CT 06460-0032
Business hours:
Mon – Fri: 9AM – 5PM
Phone numbers:
(203) 876-6868 • (800) 333-7905
Find us on:
Facebook page opens in new window
Twitter page opens in new window
Instagram page opens in new window
USEFUL LINKS
Home
Join Scouting
Support Scouting
Programs
Camping
Resources
RECENT POSTS
CYC Tri-Camporee May 14-16, 2021
Youth Leadership Training Online & Virtual Led
Hike of the Month – Legend of the Leatherman
Powahay News February Edition
SoundWaters – Beach Clean up -Service Hours – 2021
© 1998-2019 Connecticut Yankee Council, BSA. All Rights Reserved.
Go to Top
Skip to toolbar
About WordPress
Connecticut Yankee Council, BSA
00 Comments in moderation
New
Edit event
Popup Maker
Edit with WPBakery Page Builder
Search
Howdy, John Hanks
Log Out
Join
Support
CYC Info
Program
Resources
Districts