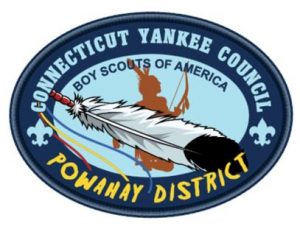 To Become a Merit Badge Counselor
In order to become a registered MBC, each adult must complete and submit the following:
CLICK HERE — Signed BSA Adult Application:
Signed Background Check form: — (see last page of Adult Application)
CLICK HERE — Signed Merit Badge Counselor Information form:
Complete BSA Youth Protection Training (YPT)
Create Account on my.scouting.org.  Click on YPT on upper right of screen.  Take the training (~70 minutes).  Print a screen shot of your YPT Certificate when completed.
Complete Merit Badge Counselor Position Specific Training Log into my.scouting.org, click on Menu on upper left of screen, click on Scouts BSA in Training Courses by Program and then click on Catalog and search for Merit Badge Counselor.  Print a screen shot when training is completed.
CLICK HERE — For information on Merit Badges, the program, your duties and obligations and list of all the merit badges:
Questions:  Chester Wickett, District Advancement Chair cwickett@optonline.net