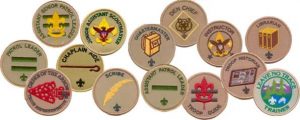 ATTENTION TROOP LEADERS — YOUTH LEADERSHIP TRAINING
HYBRID ONLINE & VIRTUAL INSTRUCTOR-LED
INTRODUCTION TO LEADERSHIP SKILLS FOR TROOPS (ILST) OR CREWS (ILSC)
ILST and ILSC have been made available in a hybrid online and virtual instructor-led format to support Troops and Crews during COVID-19. The material in the syllabi is very similar to the material in the face-to-face syllabi, but a number of activities had to be removed to allow online delivery. Each course now consists of two modules in the online Learning Management System as well as a live Troop/Crew led virtual class, using an online format such as ZOOM.
The purpose of the ILST or ILSC course is to teach Scouts or Crew members, with leadership positions, about their new roles and how to most effectively reach success in that role. It is intended to help them understand their responsibilities and to equip them with organizational and leadership skills to fulfill those responsibilities. ILST or ILSC is the first course in a series of leadership training, offered to Scouts and Crew members. Completion of ILST or ILSC is a prerequisite for youth to participate in the more advanced leadership courses-National Youth Leadership Training (NYLT) and the National Advanced Youth Leadership Experience (NAYLE). It is also required to participate in a Kodiak Challenge Trek.
Covering the same Learning Objectives as the face-to-face course, these courses combine online and virtual components providing Scouts/Venturers an opportunity for completion in a socially distanced setting. Completion of this three-module course meets all required ILST & ILSC training requirements.
To take the Modules 1 and 2 online you will need a My.Scouting account. Only Scouts 13 and older can create a My.Scouting account, younger Scouts will require using a parental account. To create an account, go to my.scouting.org and click the CREATE ACCOUNT button and follow the instructions. Once you have created your account, enter your username and password and click on the LOGIN button. The My.Scouting application will open and you can click on the BSA LEARN CENTER graphic to open the Learn Center.
When the Learn Center opens you can select the Introduction to Leadership Skills for Troops (ILST) or Introduction to Leadership Skills for Crews (ILSC) from Programs as applicable to you. In the Programs are 2 Learning Plans – Introduction and Tools of Leadership – you will need to complete both.
When selecting a Learning Plan, it will open with a description and course listing – click the Enroll Button to record your completion progress. For courses within the Learning Plan simply click the Start button and take the course until you complete it. Both the Learning Plans and Course will show your percentage of completion. You must complete all courses in a Learning Plan to complete the Learning Plan.
Certificates for completion of courses can be obtained in My.Scouting by clicking the Menu button, selecting My Training and then selecting the Completions tab. To obtain a course certificate, highlight a course and click on the icon to the far right – it will generate and download a certificate automatically to your default download folder.