Navigate Sequassen Maintenance Pages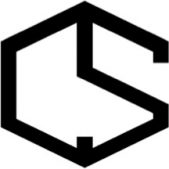 Maintaining
Camp Sequassen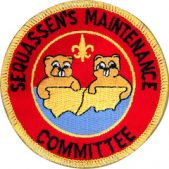 Ranger Dave's
Special Request
If any one who has access to a Wood Splitter could arrange to bring it to the Major Work Party It would be a great help!
There is a very, very large pile of bucked wood in the Main Parking Area that must be split by the middle of June.
Alternatively if you can put together a crew or pitch in individually to man the camps three splitters on another day that will be great too.
Please contact Ranger Dave directly rangerdave@bsaranger.com or (860) 379-2009 to make arrangements.
The 3rd Annual
SEQUASSEN GALA
Saturday, June 12th, 2021
A  Fun Filled Event in Direct Support of Improvements at Camp Sequassen
Hosted by the Sequassen Alumni Association
"Camp Facility Maintenance"
At Camp Sequassen,
the title hardly describes what it really encompasses.
Yes, it includes all forms of Maintenance, Conservation, Forestry, Wildlife, and Property Management.
But also, the continuous improvement which means projects from small to capital constructions.
Then the annual task of transforming Sequassen for Summer "Resident" Camp.
And then back again to year-round operations, supporting; unit, district and council program.
All under the responsibility of Ranger Dave and the Camp Sequassen Maintenance Committee.
It is not one person, nor one group that can be credited for the continuous improvement at Camp Sequassen. It is everyone working together with a common goal, to make:
Camp Sequassen the Best!
It Can Be!
for the Scouts, the Movement, our Nation, and our World.
To Sequassen Continuous Improvement
To Sequassen Facility Maintenance
If we shop Amazon
We should be shopping with Amazon Smile.
For this and other ways to earn commissions through our personal online shopping